#HASBROTOYPIC: onesix_shooter
Behind the Scenes with Toy Photographer, Trevor Williams
Q: What was it that got you interested in action figure photography?
A: For me, it grew out of taking photos to share of my latest pickups. I started to take things a little further with backgrounds and sets and then I discovered the community of people on Instagram doing this - which kind of blew my mind; I thought it was something only I was doing! I'm a designer and sometime photographer for a living so I have to be creative a lot, but unless I'm doing it for a client, action figure photography allows me to do whatever I want and become a kind of director of my own stories. It's a nice occasional escape!
Q: You recently photographed the Hellfire Club action figure set from the Marvel Legends series. Can you give our readers some details about your approach to that project?
A: Well, I'm a big fan of the Hellfire Club and the Claremont/Byrne era of X-Men, so I was really happy to have gotten to shoot that set. Visually, they're very unique among other Marvel heroes or villains, which made it fun to put them in their Hellfire Club headquarters environment. I actually built a custom diorama specifically for the shoot complete with furniture, artwork, and a fireplace. By themselves, they're not really an "action pose" type of team so after I had done a portrait shot, I decided to get them into battle with the X-Men. I approached that shot like a comic book cover, brightly and warmly lighting the main subjects (Black Queen Jean and Cyclops) and lighting the other, foreground figures with blue-ish light to draw the viewer's eye to the main subjects.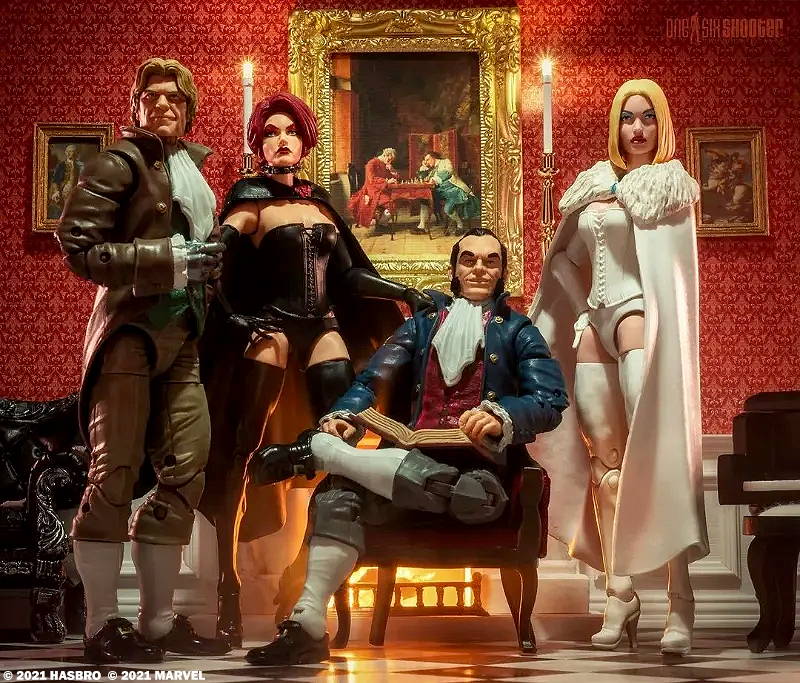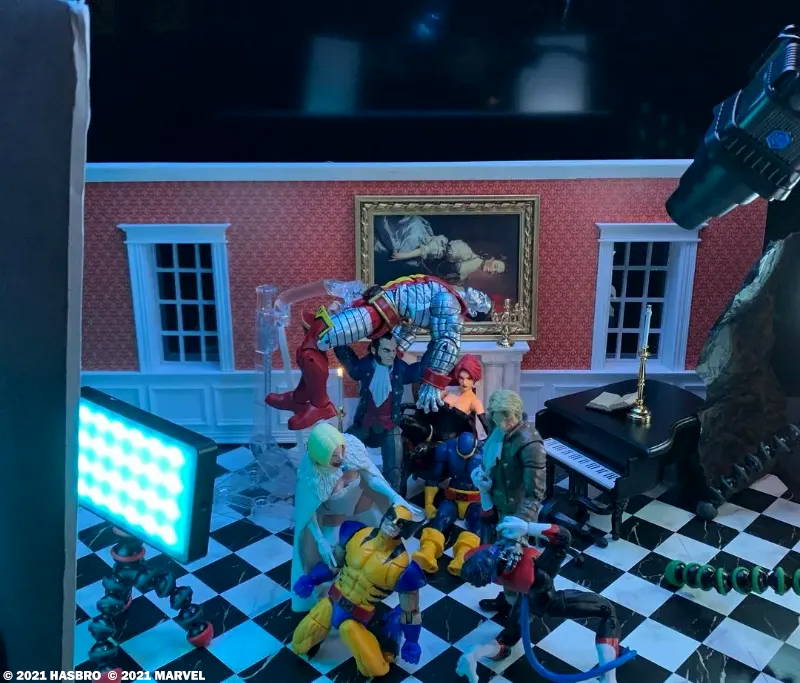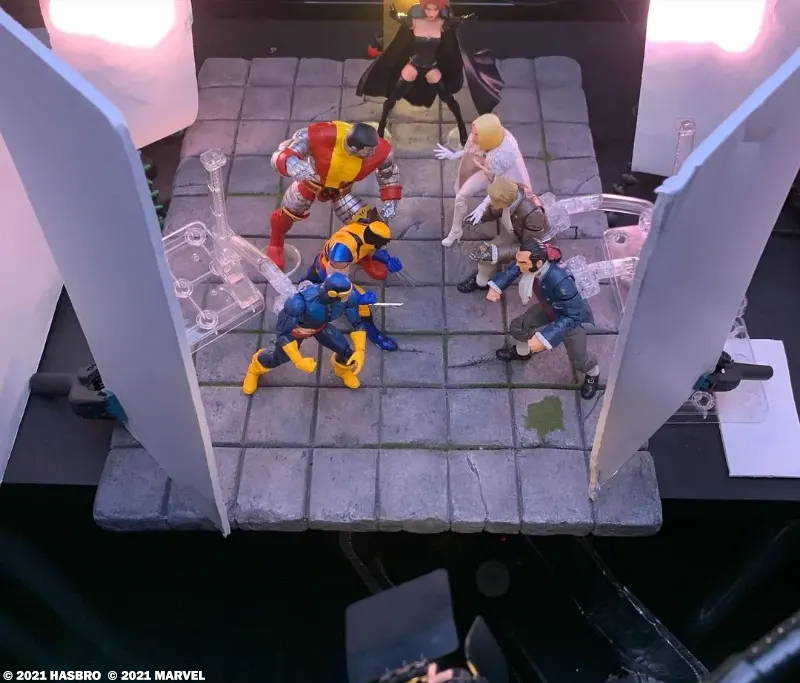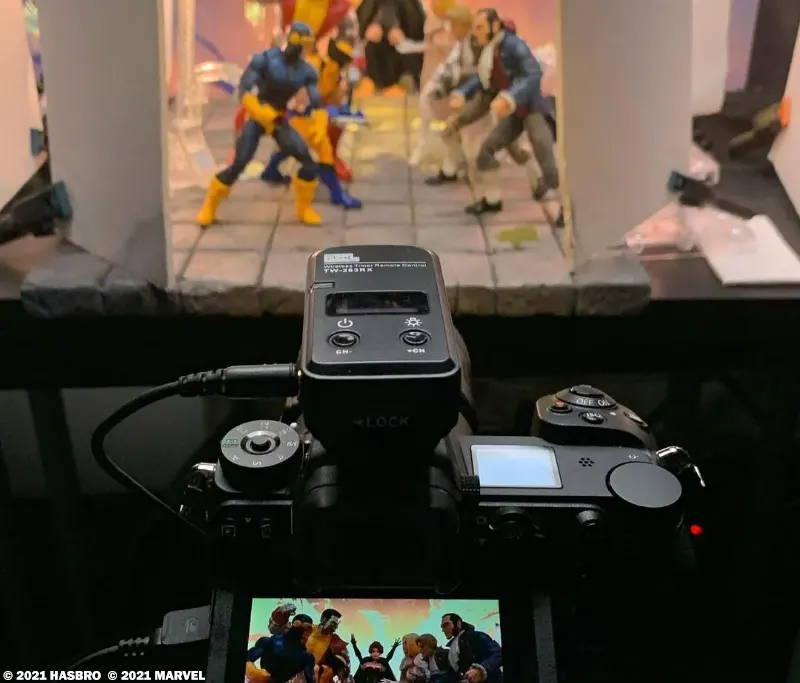 Q: As an artist, what are some of the things you draw inspiration from?
A: I take inspiration from a lot of sources; classic art, comics, movies, other types of photography, and other artists. Sometimes it's as simple as a pose I put a figure on my desk into that sparks something, other times it's a more complex scene idea or concept that hits me, or even just wanting to try a new lighting setup or diorama piece. I like to experiment with different lighting styles; low key, black and white, high contrast, portrait, etc. that often fit well with specific figures which sometimes set a direction for an image.
Q: In your opinion, what is the most important element of a great action figure photograph?
A: I would say lighting is the most important element of any photography, but when you're talking specifically about action figures, posing is almost as important. You can do a great shot with a straight-up stiff "Hero" pose (and I've done those) but to sell an action shot, you've got to know anatomy and how bodies move and then - how to exaggerate those poses to make them even more dynamic.
Q: Any advice for aspiring action figure photographers? What's the one thing you wish someone had told you when you started out?
A: I would say, study lighting and basic techniques for all types of photography. There are tutorial videos out there for action figure photography (including mine), but it's important to know the basics and techniques used for say, portrait or product photography as well. If you're using a DSLR, learn about your camera, read a Dummy's guide, or another source to move toward shooting in manual mode - you'll have a lot more control over the look of your photos. And don't be afraid of editing software like Photoshop, Lightroom or Procreate; they're great tools that don't take a ton of experience to help your images look even better without relying on Instagram or other gimmicky filters.
---
---