HasLab Jabba's Sail Barge Update #1
HasLab Insider / Published: May 31, 2018
Star Wars fans,

Thank you so much for making the dream of creating Jabba's Sail Barge a reality and joining us on the maiden voyage of HasLab. Without the 8,000+ backers who supported this initiative, this project would not be possible.

As promised, we're keeping you apprised of exciting developments along the road to barge completion, beginning with our first monthly HasLab Update to give you an even deeper look into the development process.

Watch the video to see the pieces of the barge laid out for our first completed prototype.
Then check out the accessories right out of the print bed and finally, the completed prototype below.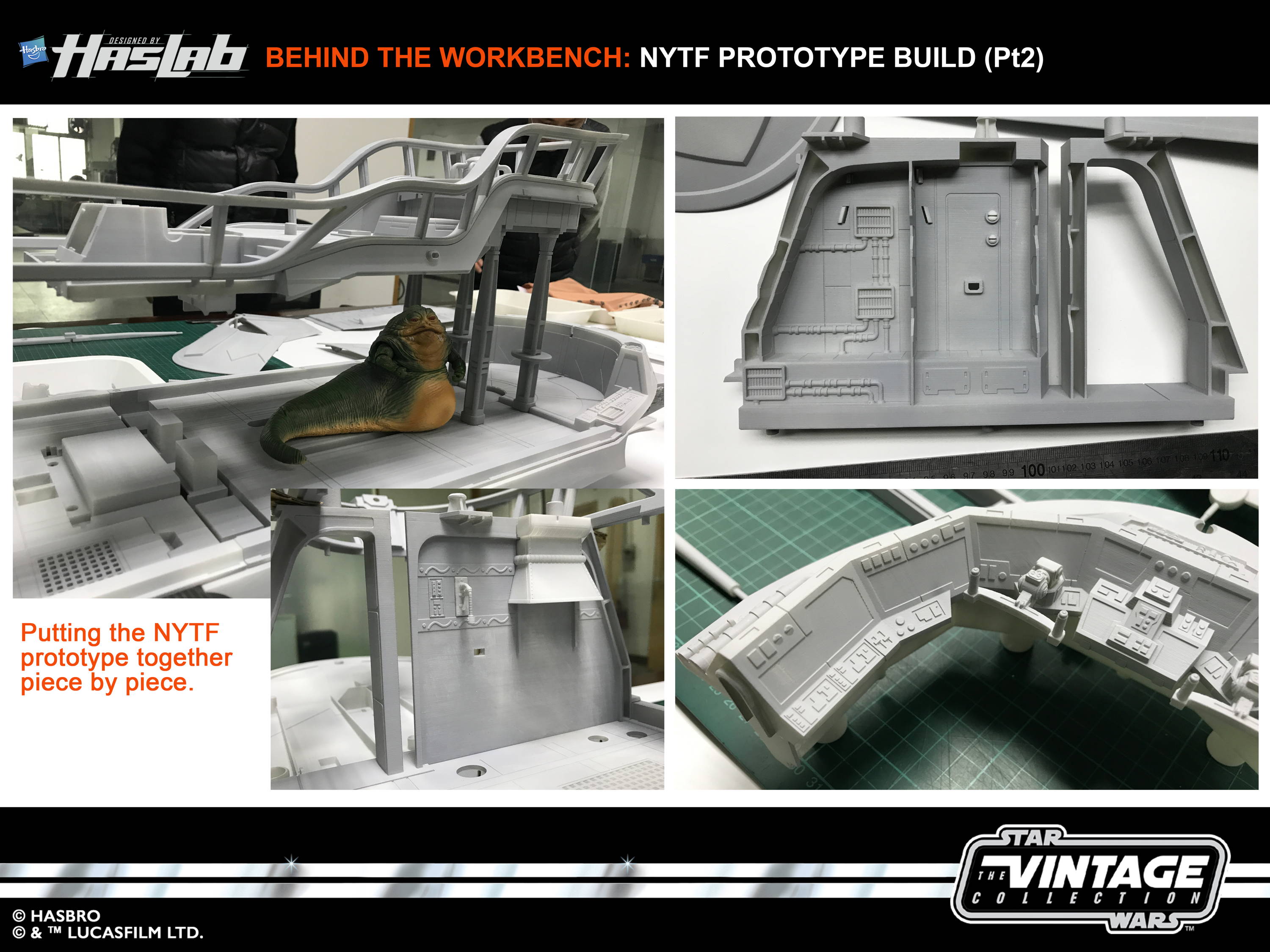 Also check out the most recent exploded model views from the final CAD models, including cannon and fin sculpt details.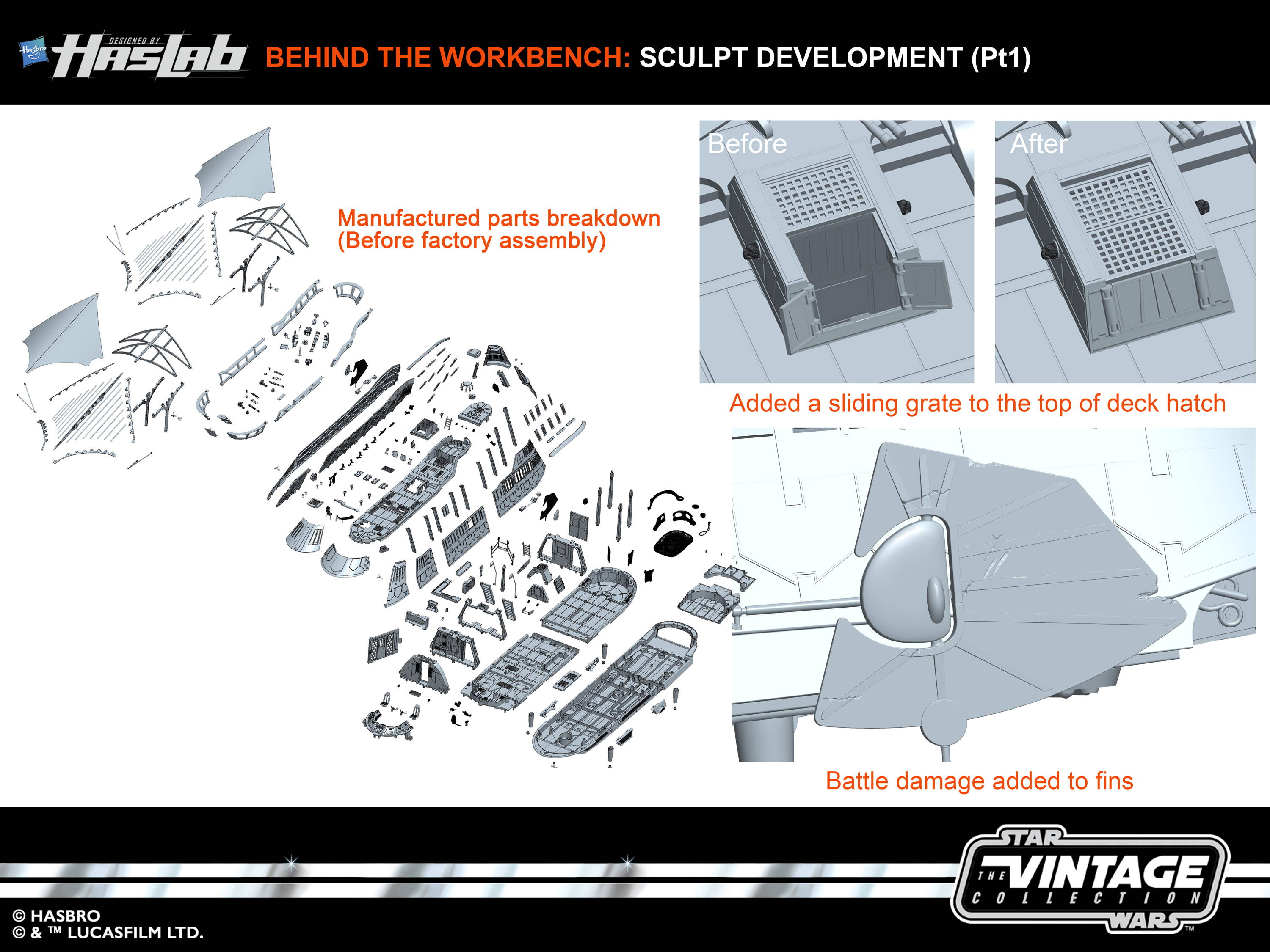 ---
Another collaborative idea that we're excited to share with you is the addition of a fan-requested custom rail design that is compatible with existing Vizam cannons (sold separately).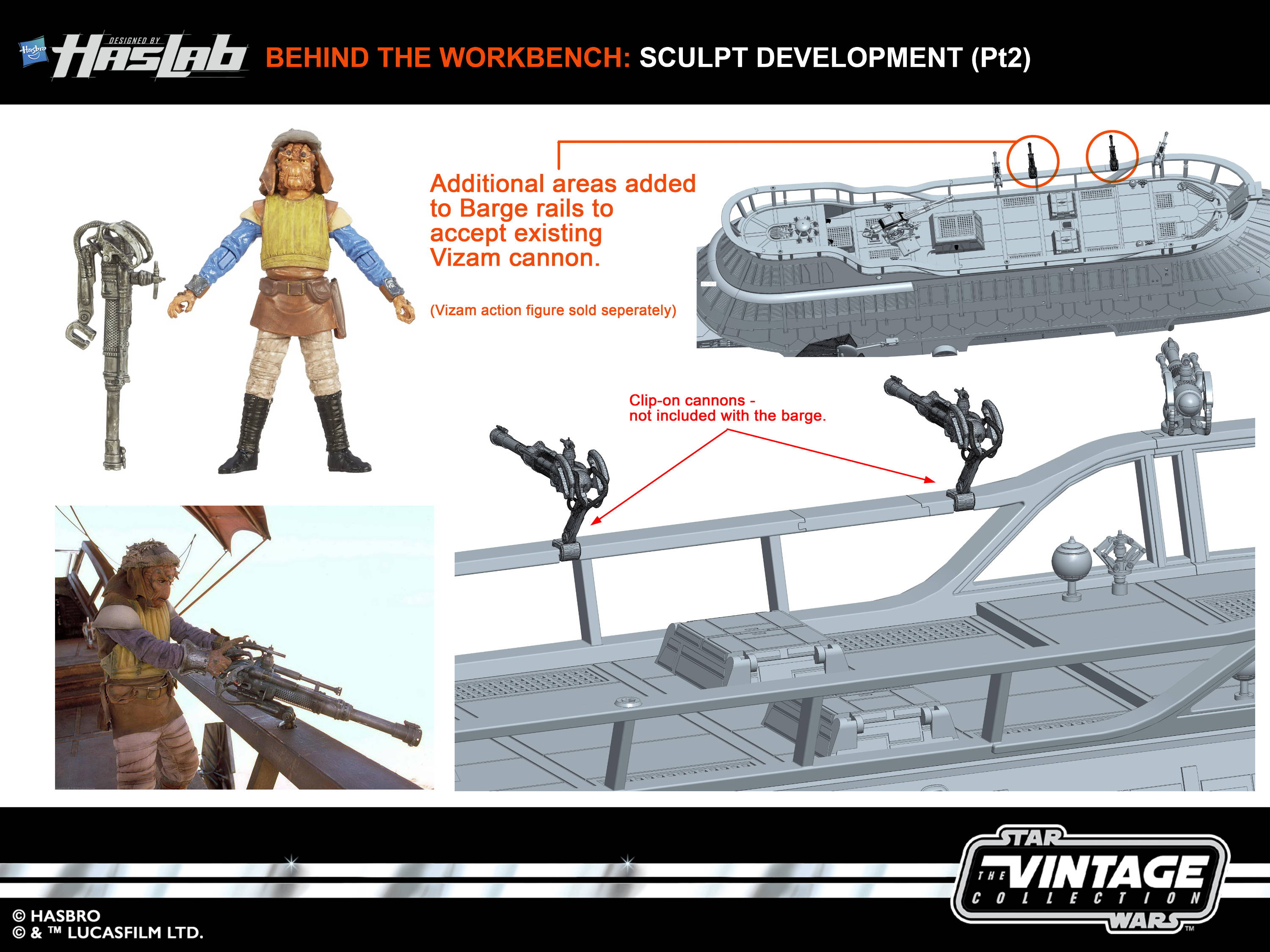 ---
To deliver best-in-class Star Wars products to our fans, we depend on a great partnership with Lucasfilm. For example, during development we didn't have the full-photo reference of the wall-mounted rancor detail we wanted to include. It wasn't until later in the process, when Lucasfilm and Disney discovered new photography of the original prop, that we were able to create the authentic representation.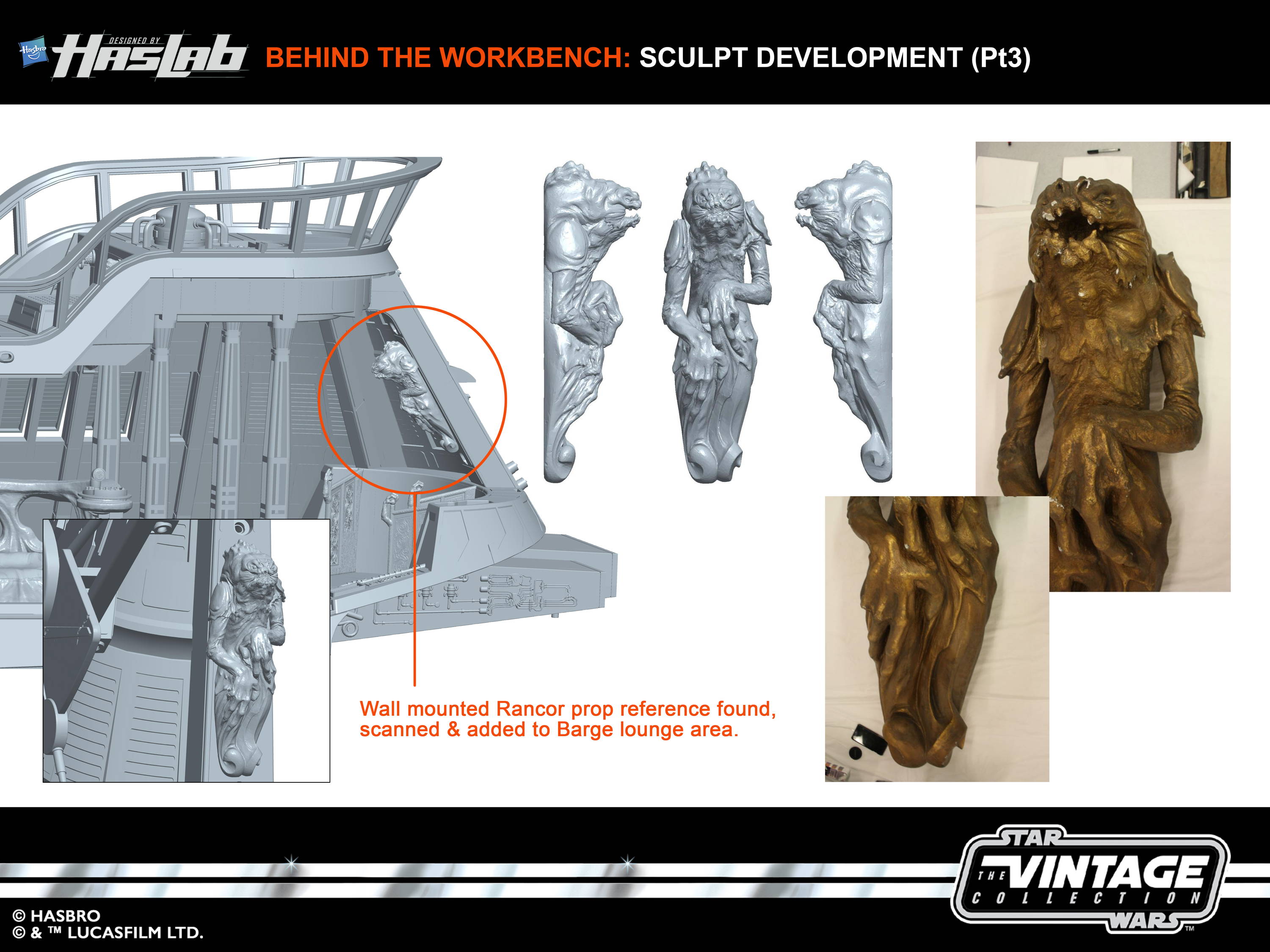 ---
This journey to Build the Barge has been about working as a team to create a final product that all of us - from Hasbro to Lucasfilm to fans - can be excited for and extremely proud of. Keep an eye out for future monthly HasLab Updates, and let the countdown to the barge begin!

And as always, May the Force be with you.